Payoffs
Buonforte Machinery Works offers a wide range of products for paying off bare conductors, cables, or optical fiber into various processes. Be it cabling, extrusion, or stranding, we have a solution to meet your needs. We offer systems that provide constant tension, high speed, and a rugged, robust machine platform that will withstand the rigors faced in a cable factory.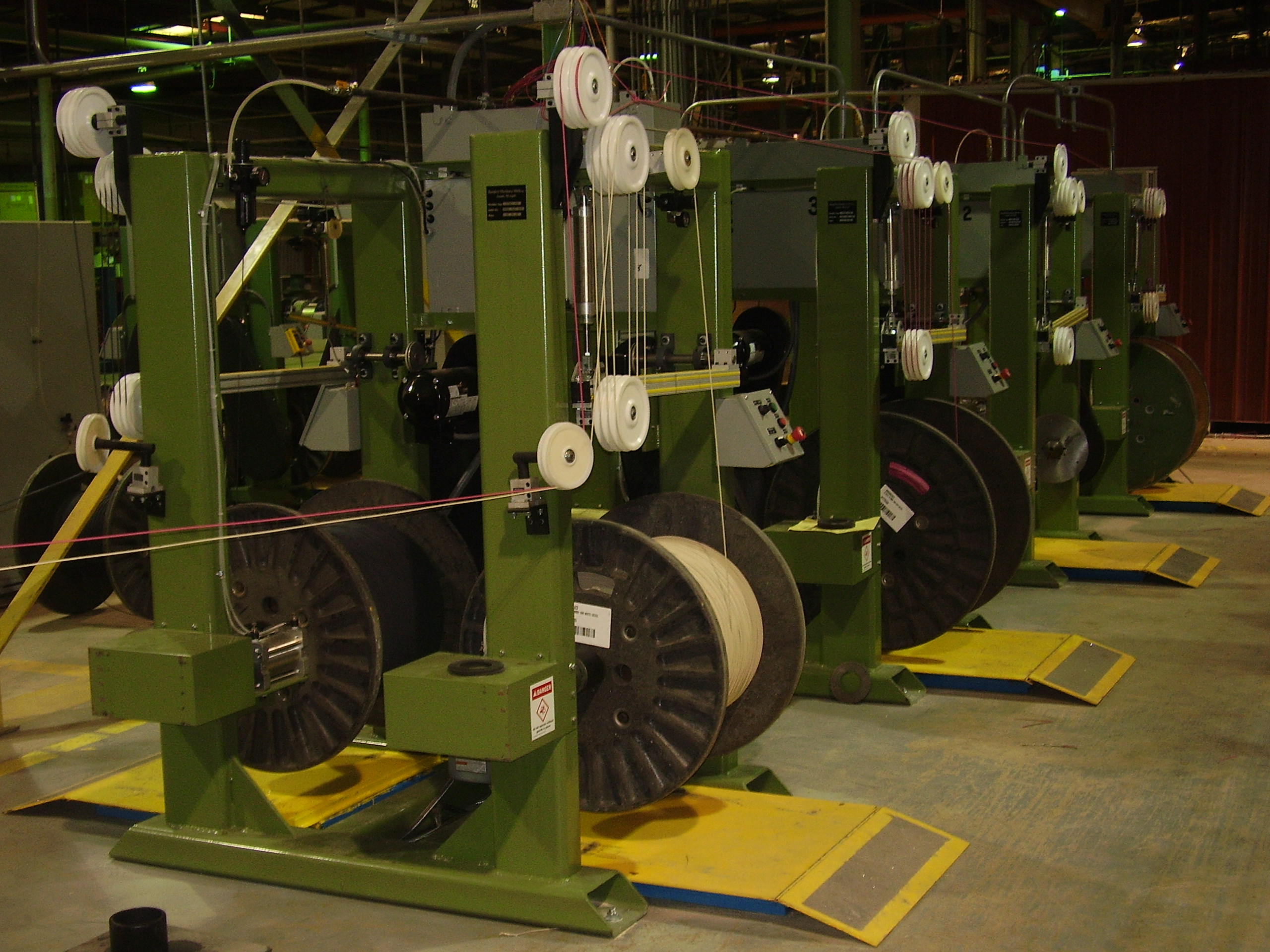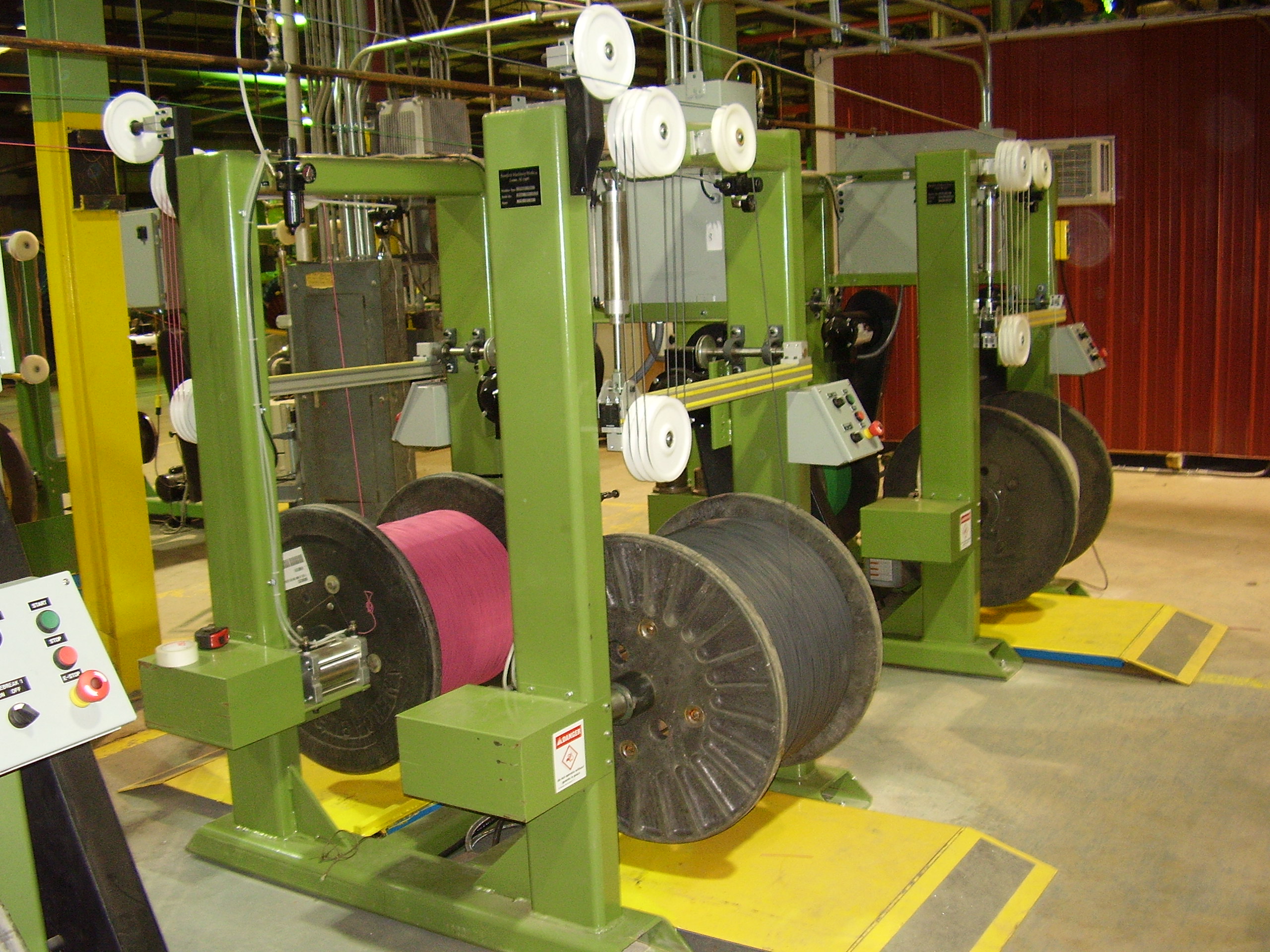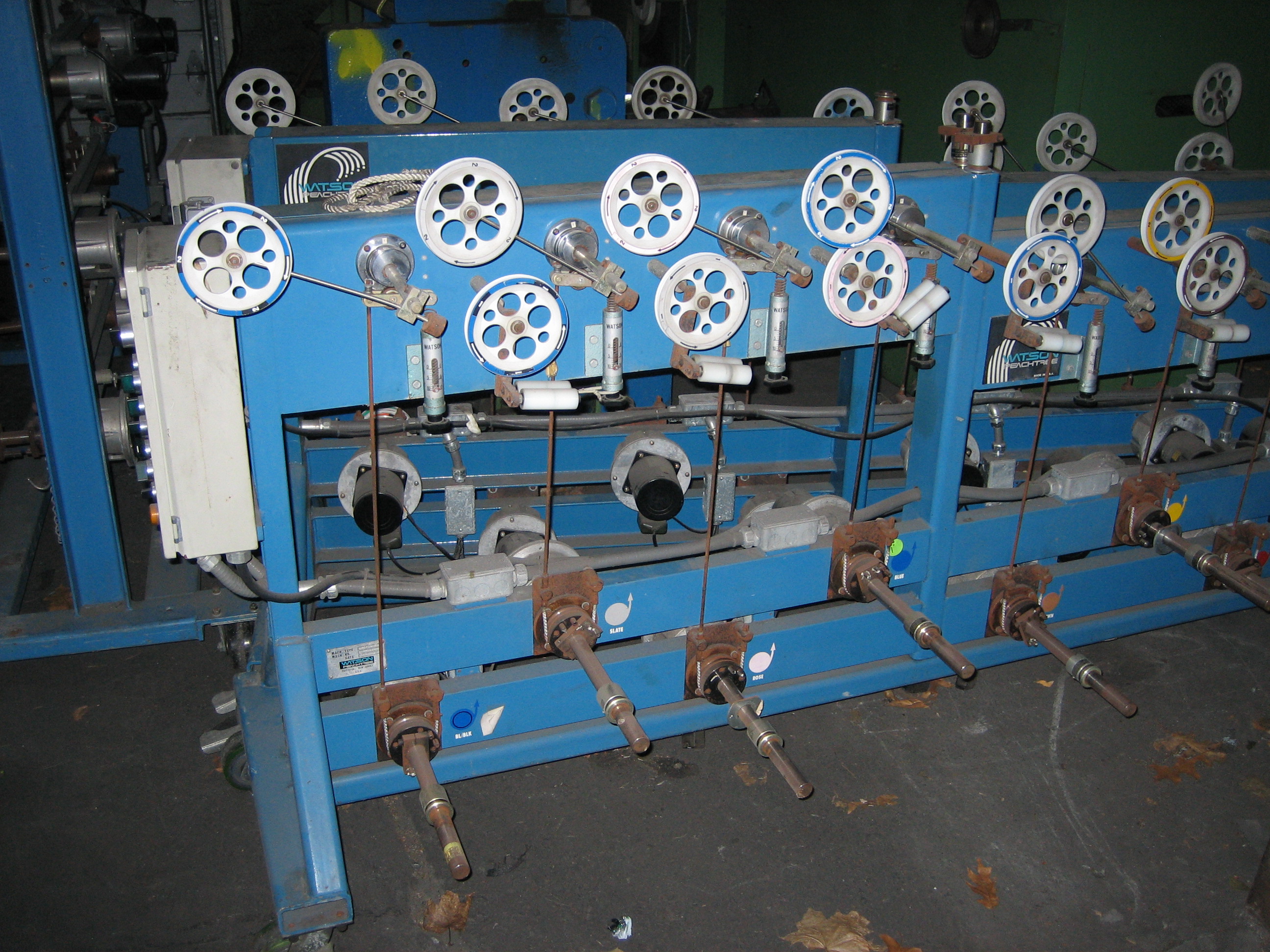 36" Cable Payoffs 36" Cable Payoffs 12 Position Fiber Payoffs
Buonforte Machinery Works can supply payoffs for all applications and processes for wire and cable.
Product Types
Cable Payoffs, ranging from 12" thru 48"
Multi-Wire Payoffs for 630 - 900 mm
Optical Fiber Payoffs
Cable Payoffs
| | | | |
| --- | --- | --- | --- |
| Model | Spool Size | Tension System | Speed |
| PPDA-36 | 36" (914 mm) | Air Dancer | 600 FPM |
| PPDA-30 | 30" (760 mm) | Air Dancer | 600 FPM |
| PPDA-24 | 24" (630 mm) | Air Dancer | 750 FPM |
| PPDA-22 | 22" (560 mm) | Air Dancer | 900 FPM |
Features
Roll in spool design
Constant tension air dancer
Air actuated pintles
Spool is lifted by tapered pintles
AC drive system
Optional loading platform
Multi-Wire Payoffs
| | | | |
| --- | --- | --- | --- |
| Model | Spool Size | Tension System | Speed |
| MW-900 | 36" (914 mm) | Spring / Weighted | 500 FPM |
| MW-760 | 30" (760 mm) | Spring / Weighted | 500 FPM |
| MW-630 | 24" (630 mm) | Spring / Weighted | 600 FPM |
Features
Roll in spool design
Spring loaded and weighted dancers
Screw type pintles
Heavy duty frame design
AC drive system
Shaftless design
Optical Fiber Payoffs
| | | | |
| --- | --- | --- | --- |
| Model | Spool Size | Tension System | Speed |
| PF-200 | 8" (200 mm) | Spring | 300 FPM |
| PF-250 | 10" (250 mm) | Spring | 300 FPM |
| MW-300 | 12" (300 mm) | Spring | 300 FPM |
Features
Multi-position units
Spring loaded and dancers
AC motor & clutch
Shaft design
---