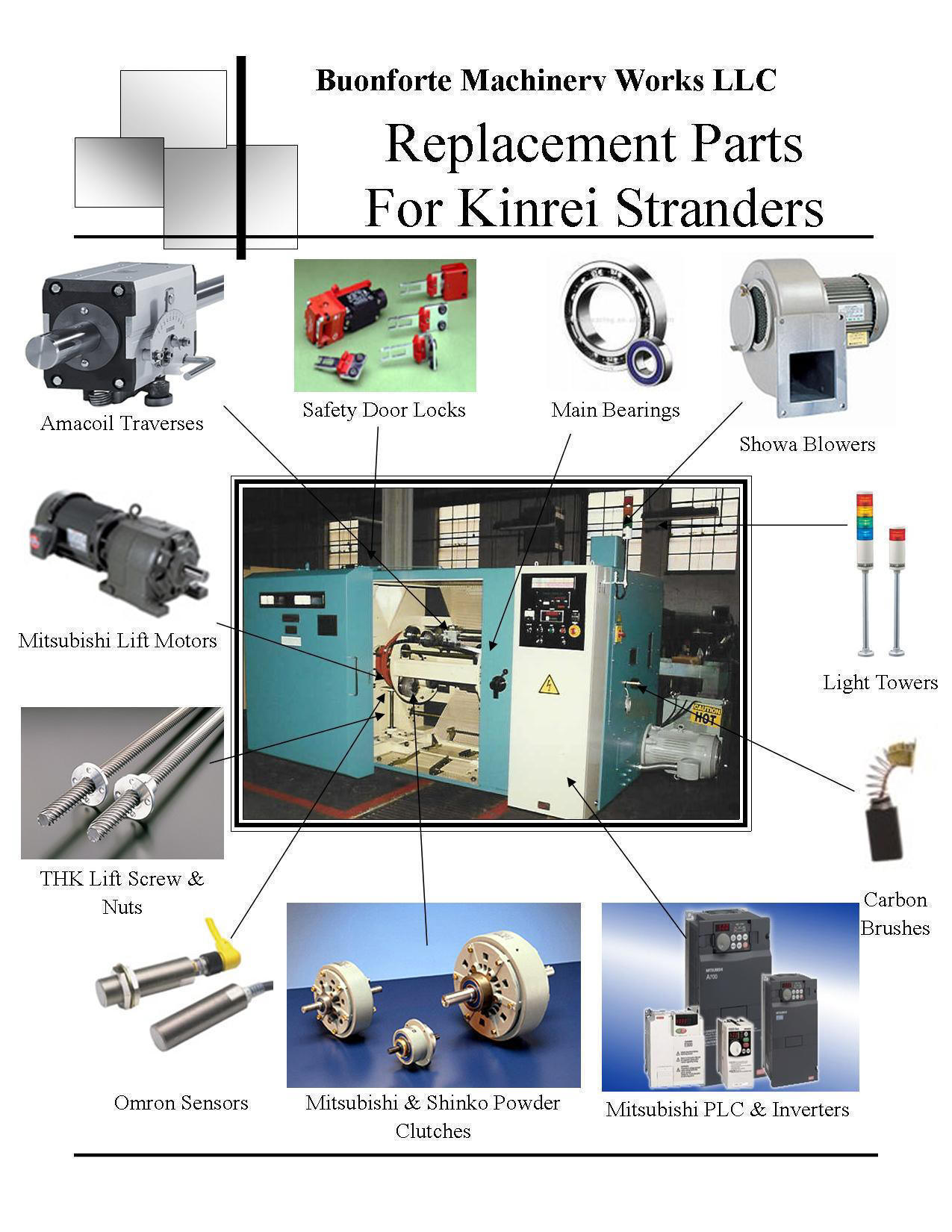 Parts are available for all sizes and types of Kinrei equipment. Most parts are in stock and available for immediate shipment.
Additional Offerings
Capstans for stranding, twinning and cabling.
Ceramic coated capstan wheels and guide sheaves.
Key Benefits
Cost effective, compared to original equipment.
Exact replacements of original items.
All parts covered by a full warranty.
---